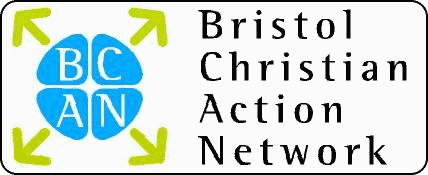 BCAN (Bristol Christian Action Network)
Helping Christians Respond To Social Needs
Bristol Homeless Forum
BHF Agenda - 8 July 2010
BCAN
Homeless Forum
Agenda
Bristol Methodist Centre
8 July 2010
Open
Introduction
Previous meeting
Information Share
Notified Business
Provision of food and opening hours (update)
Where is it available?
When is it available?
Sleep-Out
Report on the event
Numbers and amounts raised
Road Map
Update on progress
Are there any offers of help?
Do you have specific questions it should answer?
Local Changes
Compass Centre update
New Street update
Other Items (if time permits)
Red Cross First Aid training
Independent Safeguarding Authority - latest news
Wet House Provision
Close
Shared documents
Items for next agenda
Any other business
Future meetings
---
This page last updated: 6 July 2010
Copyright © 2010 BCAN
---
Display this page with the navigation bar
All material on this site is copyright. You are welcome to create a link to this page or to print it for your personal use, but if you would like to use some or all of it in any other way, please
contact us
first.
---
Page counter at 21:22 on 1 October 2020