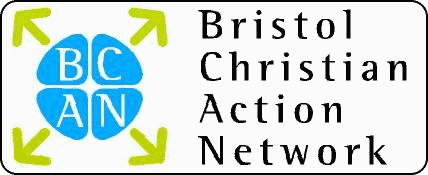 BCAN (Bristol Christian Action Network)
Helping Christians Respond To Social Needs
Web Site Information
Overview
Introduction
This web site was established in December 2003.
Technical Details
The web pages are mainly written by hand using a variety of text editors, and constructed using PHP.
The site is hosted by BCISGNET.
Old Pages
The BCAN web site has sometimes hosted pages on a temporary basis for other organisations. These pages now point to the maintained web sites, where you will find the relevant and up to date information.
Some pages are no longer current, but are made available because they still contain information which can be helpful.
The Global Issues Forum is currently 'on ice' as the person who was leading it is not presently able to continue with this responsibility. If anyone else feels motivated to get these meetings going again, please contact us!
---
This page last updated: 4 September 2009
Copyright © 2009 BCAN
---
Display this page with the navigation bar
All material on this site is copyright. You are welcome to create a link to this page or to print it for your personal use, but if you would like to use some or all of it in any other way, please
contact us
first.
---
Page counter at 12:47 on 24 October 2020